Another move towards engineering our own demise.
07-23-2015, 01:22 PM
Registered User
Join Date: Oct 2005
Location: San Jose, CA
Posts: 3,311
Car Info: 2011 WRX hatch gray
This robot passed a 'self-awareness' test that only humans could handle until now - Business Insider
Robots can staff eccentric Japanese hotels, make logical decisions by playing Minecraft, and create trippy images through Google. Now the droids may have attained a new milestone by demonstrating a level of self-awareness.

An experiment led by Professor Selmer Bringsjord of New York's Rensselaer Polytechnic Institute used the classic "wise men" logic puzzle to put a group of robots to the test.

The roboticists used a version of this riddle to see if a robot is able to distinguish itself from others.

Bringsjord and his research squad called the wise men riddle the "ultimate sifter" test because the knowledge game quickly separates people from machines -- only a person is able to pass the test.

But that is apparently no longer the case. In a demonstration to the press, Bringsjord showed that a robot passed the test.

The premise of the classic riddle presents three wise advisors to a king, wearing hats, each unseen to the wearer. The king informs his men of three facts: the contest is fair, their hats are either blue or white, and the first one to deduce the color on his head wins.

The contest would only be fair if all three men sported the same color hat. Therefore, the winning wise man would note that the color of the hats on the other two, and then guess that his was the same color.

The roboticists used a version of this riddle to prove self awareness -- all three robots were programmed to believe that two of them had been given a "dumbing pill" which would make them mute. Two robots were silenced. When asked which of them hadn't received the dumbing pill, only one was able to say "I don't know" out loud.

Upon hearing its own reply, the robot changed its answer, realizing that it was the one who hadn't received the pill.

To be able to claim that the robot is exhibiting "self-awareness", the robot must have understood the rules, recognized its own voice and been aware of the fact that it is a separate entity from the other robots. Researchers told Digital Trends that if nothing else, the robot's behavior is a "mathematically verifiable awareness of the self".
03-16-2016, 01:00 PM
If in doubt, FLAT OUT
Join Date: Oct 2010
Location: Nor Cal SJ
Posts: 6,793
Car Info: 04GGB again! and a blue car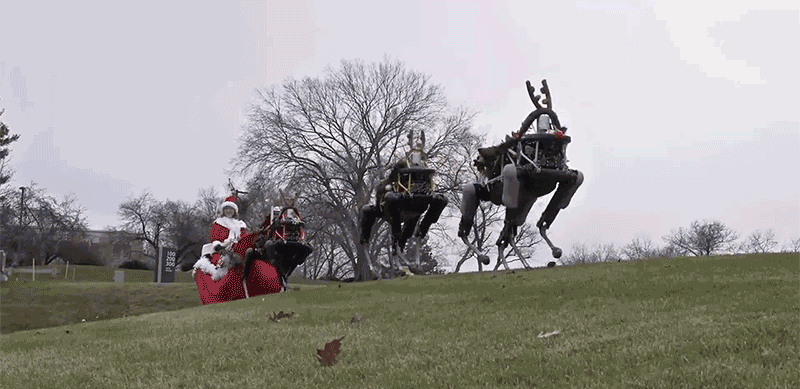 Of course there is always AplhaGo too.
http://gizmodo.com/alphagos-dominati...out-1765223533
Google/Alphabet owns DARPA and AlphaGO, so SKYNET will be happening any time now and Google is the bringer of doom.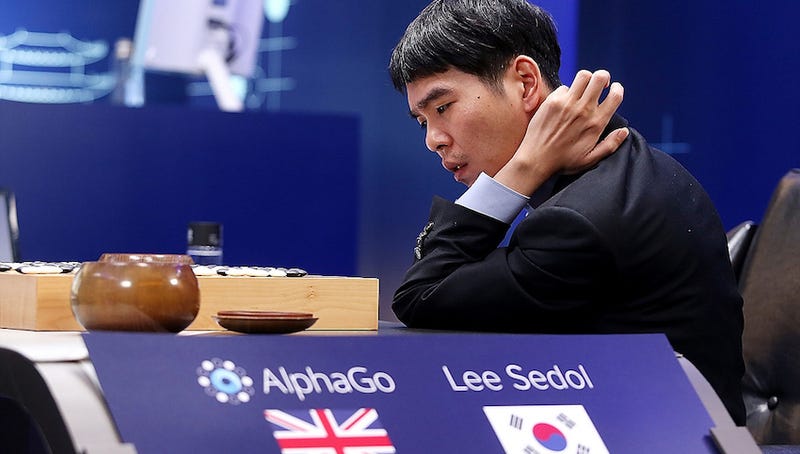 ---
Last edited by 04GG; 03-16-2016 at

01:04 PM

.
07-08-2016, 11:42 AM
Registered User
Join Date: Oct 2005
Location: San Jose, CA
Posts: 3,311
Car Info: 2011 WRX hatch gray
Police Used Bomb Disposal Robot To Kill A Dallas Shooting Suspect | Popular Science
In the wake of post-protest shootings that left five police officers dead and seven others wounded, along with two civilians, police traded gunfire last night with a suspect inside a downtown Dallas parking garage. Eventually, law enforcement sent a "bomb robot" (most likely shorthand for a remotely controlled bomb disposal robot) armed with an explosive, to the suspect's location, then detonated the explosive, killing the suspect.
"We saw no other option but to use our bomb robot and place a device on its extension for it to detonate where the suspect was…other options would have exposed our officers to great danger," said Dallas Police Chief David O. Brown. "The suspect is deceased as a result of detonating the bomb."
Repurposing a robot that was created to prevent death by explosion clearly contrasts with the way these machines are normally used. Bomb disposal robots are routinely used to minimize the potential of harm to officers and civilians when disarming or clearing potential explosives from an area. They are often equipped with their own explosive charges and other tools, not to kill, but detonate other potential bombs in the area.
Dallas police used a bomb disposal robot in another major news story last year, when the Dallas Police headquarters were attacked by a gunman who planted explosives. That assailant was shot by police, not killed by the bomb robot.
Records show that the Dallas County Sheriff Department and neighboring Duncanville Police Department each own a MARCbot, another commonly-used bomb disposal robot.
However, in previous images seen of the Dallas Police department using bomb disposal robots, they appear to actually use a Northrop Grumman Remotec Andros F6A or F6B, a standard model for police and military use. It's highly customizable, and can look very different depending on which configuration of arm and sensors are configured. The closest known Andros resides in Comal County, Texas, 250 miles away.
The police's use of this machine to kill raises questions about how robots will be used in the future. This may be the first example of a robot being used by American police to kill a suspect, notes University of California Davis law professor Elizabeth Joh:
Popular Science contributing editor Peter W. Singer tweets that similar tactics have been used before, although in a military situation, when a surveillance robot was used to kill an insurgent with a Claymore explosive.
It's unclear how police controlled the robot, but wireless protocols can be easily intercepted or altered by skilled hackers. Security researcher Matt Blaze points out that the security of a machine like this becomes more important once it's shown the capacity to be used as a weapon.
In other images found of Dallas a bomb disposal robot in action, the robot appears to be controlled wirelessly. The Andros robot can be operated wirelessly or with a wired tether, according to the Northrop Grumman website, but it's unclear which mode Dallas Police used in this incident.
Thread
Thread Starter
Forum
Replies
Last Post