WTB: Winter Wheels (and Tires?) 17" 5x114.3 (flexible offset/width to clear brembos)
11-04-2013, 01:17 PM
Registered User
WTB: Winter Wheels (and Tires?) 17" 5x114.3 (flexible offset/width to clear brembos)
---
As in the title, I'm looking to fit my '11 STI with some 17" Wheels and suitable winter tires (though wheels only is just as good) - not planning to spend a grip on a set that's inevitably going to be salt washed for a season

As I've been reading around, 17" 06+ Steelies from Honda CRV's fit over Brembos, but I'll take anything, curbed is fine, no matter the color, I'll probably paint over anyway. As long as they're not dinged/bent/cracked, lets talk...
(and since i'm talking steelies, you can imagine how cheap i'm trying to be haha)


I have some items that can be put up for trade or suitable cash for suitable wheels (and or tires)

Thanks! (PM for a number to text)
Tesh
---
Last edited by tesh; 11-04-2013 at

01:23 PM

.
11-04-2013, 02:37 PM
Warm Fuzzy Admin
Join Date: Mar 2001
Location: Sacramento, CA
Posts: 13,799
Car Info: 97 LOB, 05 FXT, 03 Tundra
The CRV steelies are questionable - they fit, but there are no lugs made that are the correct combo of seat type and thread pitch, so you have to run hinky washer adapters (all 12x1.25 lugs are cone seat and you need ball seat for Honda steelies).
I have some Racing Sparco NT-R's in 17x8, ET48, 5x114 - they obviously clear brembos and are cool old JDMness to boot. No tires (they have summers I'd peel off) but I'd let them go for $450 - I know that's a little higher than you're probably looking for but should toss it out. Couple rock chips, no curbing. I'm in Sacramento but will probably be down in the south bay next weekend.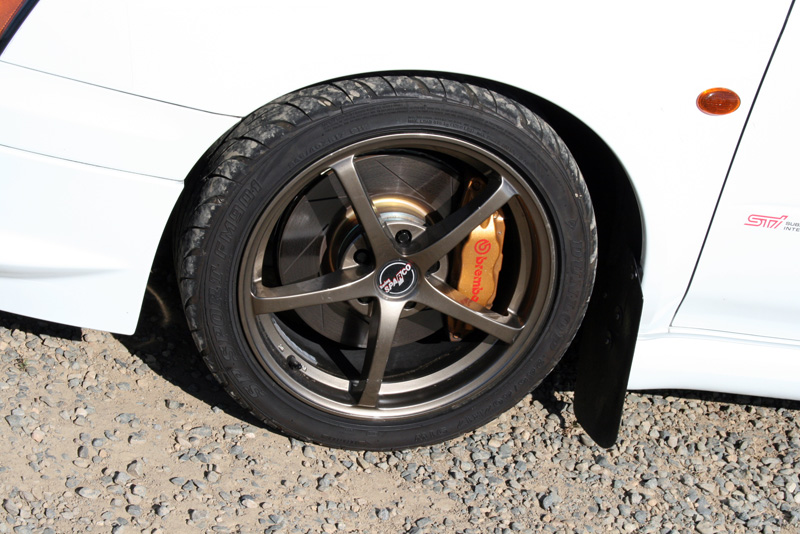 11-06-2013, 04:54 PM
Registered User
Thanks Sybir! (the thread buried itself before i realized i didn't have notifications on)

it's on the higher end of what i'd want to spend, but i'll be out and about looking at tires this weekend, I'll pm you if I come up with something to fit
Thread
Thread Starter
Forum
Replies
Last Post