CA: 2002 Subaru WRX Aspen White. $8,995
04-16-2019, 10:30 PM
Registered User
Join Date: Dec 2003
Location: Vallejo-SF
Posts: 359
Car Info: 2002 Aspen White WRX
CA: 2002 Subaru WRX Aspen White. $8,995
---
Hey guys, I am reluctantly, selling my beloved car. We have a growing family and we need the extra space. I would say I
LOVE
this car, but that would definitely be an understatement.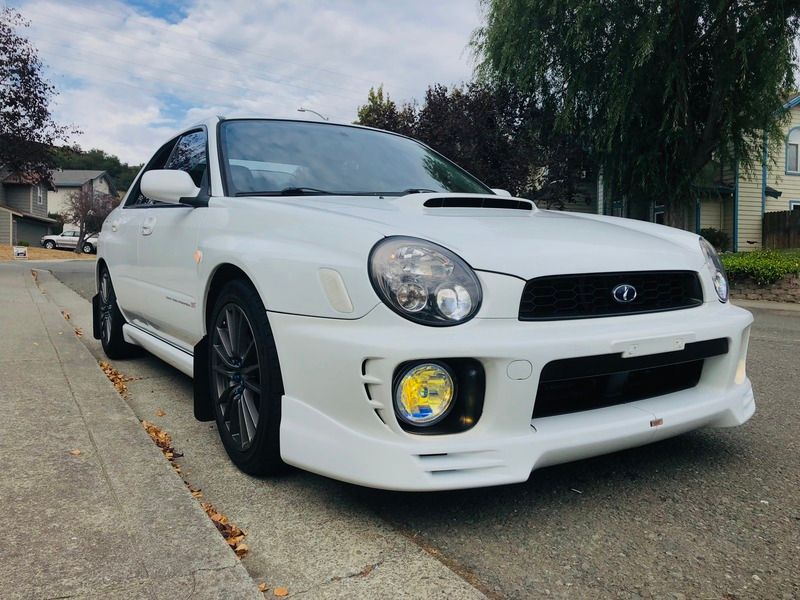 After almost 17 years, what you see is a rare, beautiful, JDM STI inspired WRX in
mechanically PERFECT
condition. Absolutely ZERO engine modifications.
$8,500
2002 Subaru Impreza WRX, Aspen White, Sedan, 5 speed manual, CLEAN title
158,xxx miles. Located in Oakland, CA
100% bone stock engine. Never been modified or abused.
All scheduled maintenance services have been completed on time and conducted by Subaru Dealerships or reputable Subaru shops in the Bay Area (i.e. LIC Motorsports). I have kept all records of maintenance since ownership.
04/09/19 @ LIC Motorsports
Compression/Leakdown test:
1-160 psi / 4%
2-160 psi / 4%
3-160 psi / 4%
4-155 psi / 7%.
Exterior
8/10: Minor door dings/scratches, but paint is still glossy, with minor paint touch-ups using OEM 51E Aspen White paint from the dealership. It is not in showroom condition, but you can see in pics that my unicorn is in amazing shape given its age.
JDM STI black chrome headlights with OEM HID ballasts
JDM STI Limited v2 front lip
JDM STI Limited rear aero guards
JDM Multi Ion fog lights
JDM front emblem
OEM white side markers
Rally Armour Polyurethane mud flaps Black/Red
Wingless de-badged trunk with vinyl circles to cover wing holes
Custom painted sideskirts and lower-rear door sill
35% tint all around (professionally installed)
Interior
10/10: Inside cabin is extremely clean, free of odors, in Excellent condition.
AC: Blows COLD and FAST
Upholstery: STI floor mats are in Excellent condition
Seats: Upholstery in Excellent condition, adjustment functions all work
STI shift ****
STI aluminum shifter trim
STI black floormats
JDM STI red hazard switch
Kartboy SS and bushings
OEM Subaru boost gauge
Blitz Turbo timer
Aluminum dead foot pedal
Suspension
No clunking! Full suspension upgrade at 87,770
KYB GR-2 shocks
Swift springs
Group-N top hats F/R
Wheels
2012 WRX wheels 5x100
Dunlop SP Sport 01 p235/45/R17
Engine
Upgraded OEM radiator
Removed snorkel
JDM single tip muffler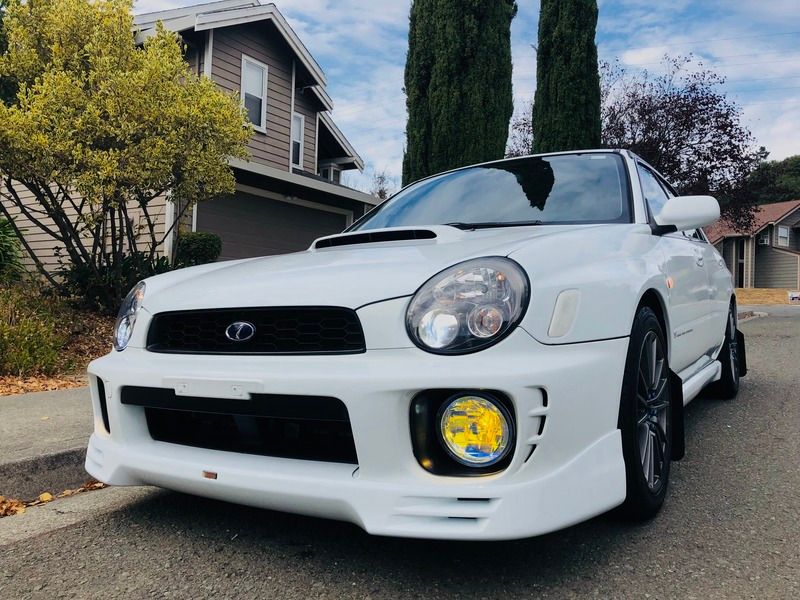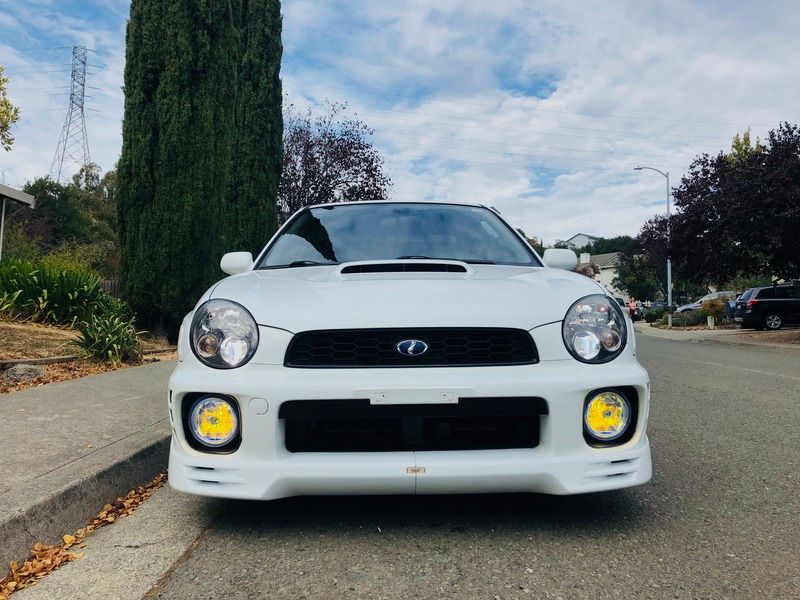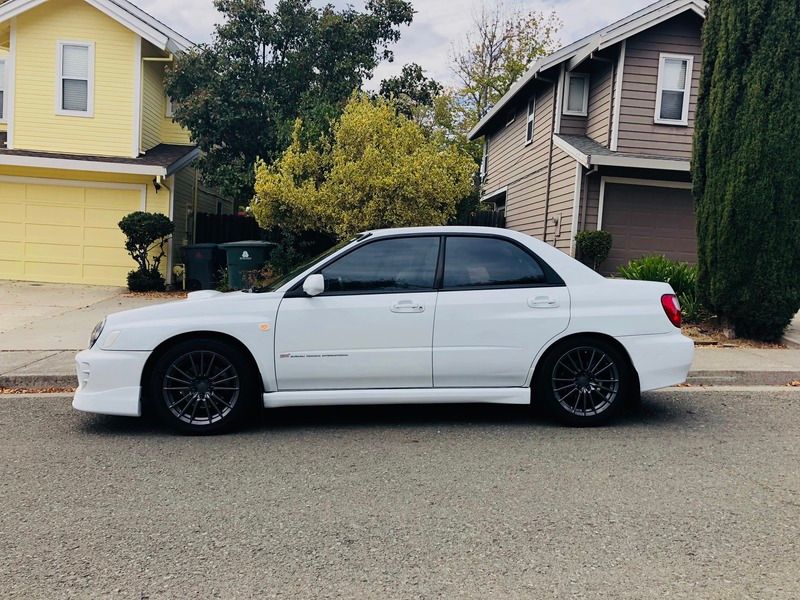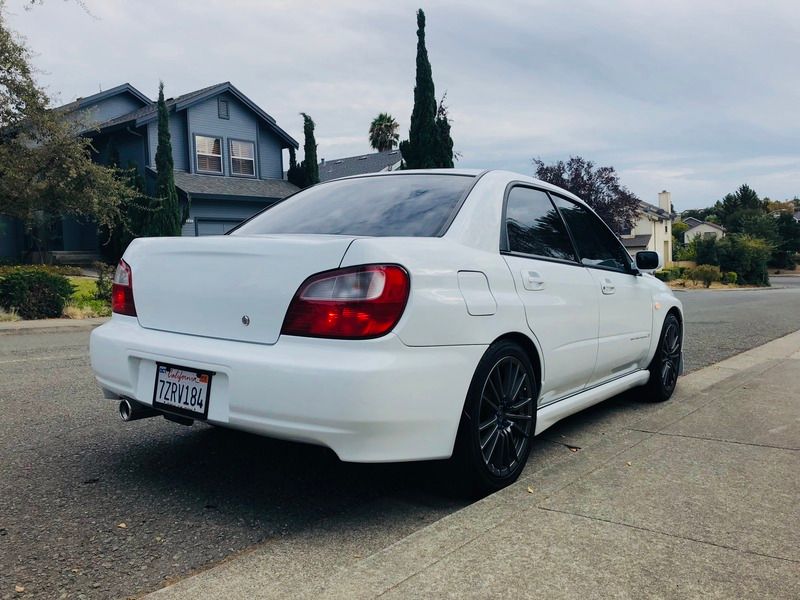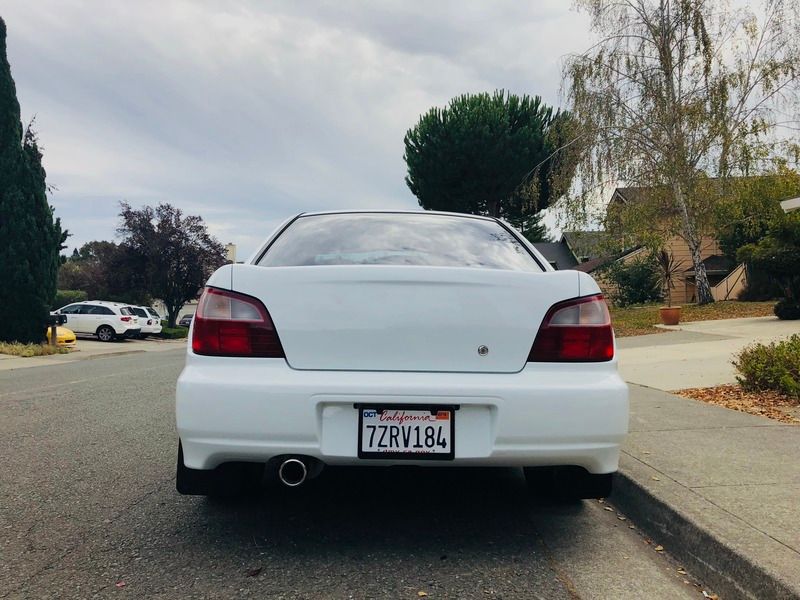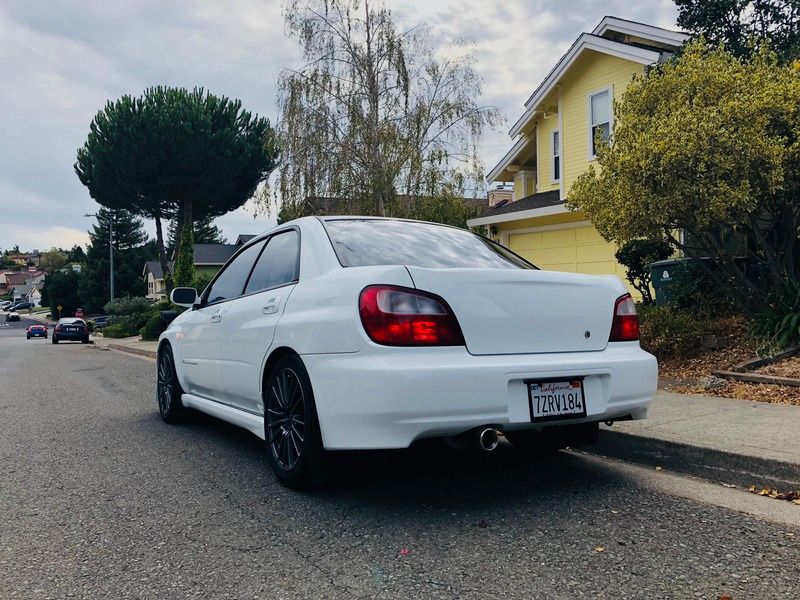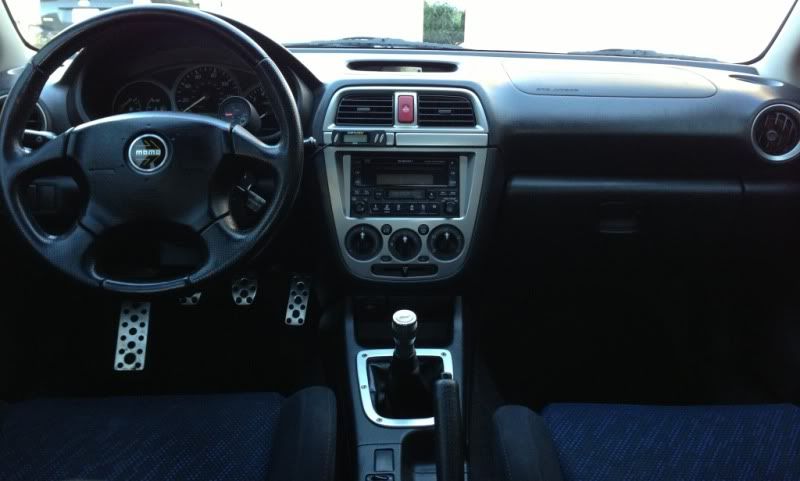 CONTACT:
[email protected]
Call/Text: seven oh seven six three one six nine seven one
I'm looking for serious buyers who will love, care, and appreciate this car as much as I have.
Thanks for looking.
05-09-2019, 08:41 PM
Registered User
Join Date: Dec 2003
Location: Vallejo-SF
Posts: 359
Car Info: 2002 Aspen White WRX
It has not been repainted, but touched up with OEM Subaru 51E paint pen over the years. I would get both bumpers repainted to be an absolute showcar.
Thread
Thread Starter
Forum
Replies
Last Post