Our Subaru Wedding!
08-17-2009, 05:31 PM
Registered User
Join Date: Nov 2004
Location: Burlington, Vermont
Posts: 56
Our Subaru Wedding!
---
Ahzlon aka Jon and I got married this weekend, we had a subie wedding! Here are the pics!
We had 13 subies attend!
The Bride
Paul
Mike (shipjumper), Mel and Rey
Vinny
Mike (subyfreak) Groomsmen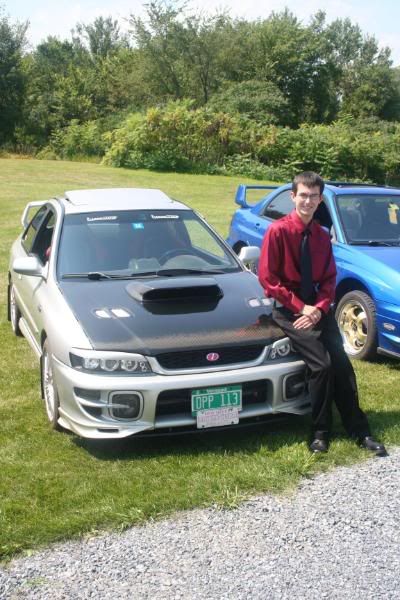 Jon the Groom (Ahzlon)
Kat Bridesmaid
Jon (Grooms Dad)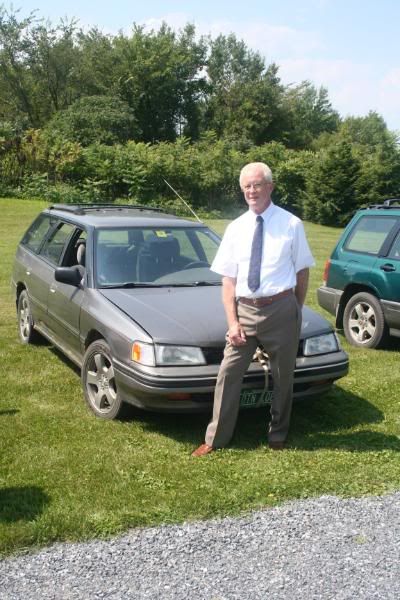 08-28-2009, 12:27 PM
I know I am pretty far away from BAIC but I was scrolling down to Photography/Photoshop section and this thread caught my eye.
Great pics and great wedding idea! I always thought it would be cool to incorporate cars into a wedding!
Your dress (since I am assuming it's the bride posting) is beautiful and the cars look great! Congrats, best of luck and nice Subies!
12-07-2011, 08:36 PM
Registered User